screenFetch es un software para GNU/Linux que muestra información relacionada con nuestro Hardware y nuestro Sistema Operativo, incluyendo el logo de la distribución de Linux que está siendo utilizada. Esto es lo que la info de screenFetch muestra:
User Name
Host Name
OS with Code Name
Installed Kernel Info
System Uptime
List of Installed Packages
bash Shell Version
System Resolution
DE (Desktop Environment)
WM (Window Manager)
WM Theme
GTK Theme
Icon Theme
Font
CPU
RAM Usage
Aquí algunos ejemplos: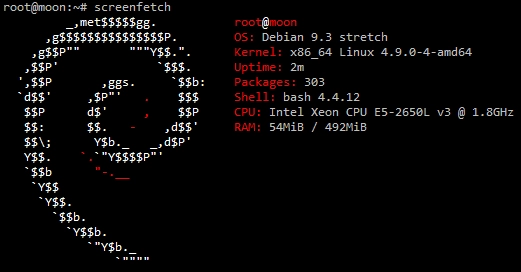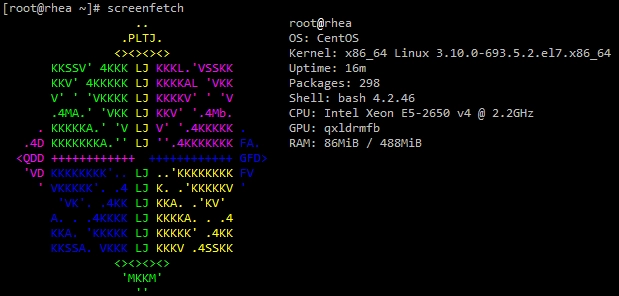 Instalar screenFetch en cualquier Distro Linux
screeenFetch se puede utilizar en un montón de distros GNU/Linux, y mayormente todas ellas tienen este software en sus repositorios de software. Para instalarlo, tiene que abrir el terminal y ejecutar esto: Debian / Ubuntu / Linux Mint…
sudo apt update
sudo apt install screenfetch

CentOS / RHEL
sudo curl -o /usr/local/bin/screenfetch https://raw.githubusercontent.com/KittyKatt/screenFetch/master/screenfetch-dev && sudo chmod +x /usr/local/bin/screenfetch

Suse / OpenSuse
sudo zypper install screenfetch

Arch Linux
sudo pacman -S screenfetch

Fedora
sudo dnf install screenfetch

FreeBSD
sudo pkg install screenfetch

Añadir screenFetch al inicio de sesión de usuario
Para añadir screenFetch en el inicio de sesión de usuario, debes de editar el fichero /etc/bash.bashrc, y añadir la siguiente línea al final:
if [ -f /usr/bin/screenfetch ]; then screenfetch; fi

También es posible configurar la salida de este software.
Para quitar cualquier color de la salida:
screenfetch -N

Para no monstrar el logo ASCII de la distro:
screenfetch -n

Para monstrar sólo el logo de la distribución ASCII:
screenfetch -L